---
Help drive the promotion of your destinations and all that they have to offer.
South Australia has so many beautiful locations, products and hidden gems and we need your help to unearth them all and showcase them to the world.  
As a regional tourism organisation, visitor information centre, local council, or applicable industry body, you are eligible to receive increased access levels on the ATDW to support the promotion of the businesses, areas and regions you work with.  
This means by working together, our collective reach can be extended to ensure all tourism businesses, destinations and regions are being promoted via ATDW and as a result, we can collaboratively put South Australia's best tourism foot forward.
SATC have designed a range of resources within the ATDW Support & Marketing Hub to add to your day-to-day toolkits, helping to make the process of not only promoting the ATDW easier, but also the process of recruiting and retaining ATDW listings easier. So we encourage you to become familiar with these. 
Firstly, make sure you have the correct access to help you help the businesses you work with.
If you believe the organisation you work for supports the tourism industry, either as an RTO/VIC, council or industry body, and requires a different access level, please take the time to review the Account & Admin Guide with Getting Started to ensure the account reflects best practice, including correct business/organisation name, contact details and relevant admin have been added/removed as required. Once this has been complete, then please email [email protected] to identify the ATDW account, ID and business operations to allow for individual assessment.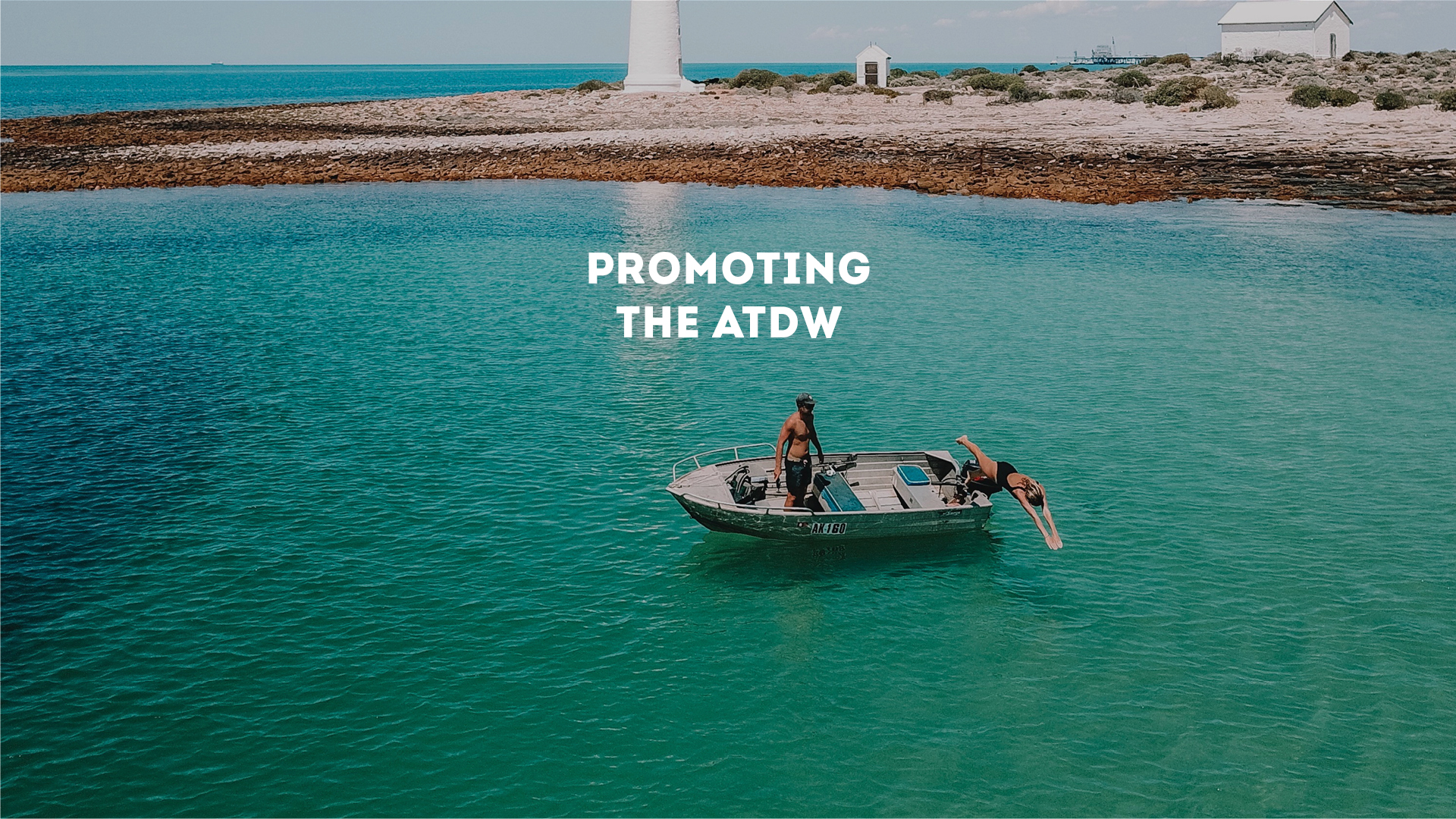 HELPING PROMOTE THE ATDW
The ATDW is a national platform which works with tourism operators across Australia to connect their tourism offerings with destination marketing organisations and distributor websites.

Advocacy, promotion and educative support, in line with how the ATDW is promoted on a state and national level, means we can all be consistent in the way we're discussing and promoting the ATDW to drive tourism business recruitment and retention.

As the organisations positioned on the ground in the heart of SA's regions, you have the capability to help elevate the state and your destinations through promoting, educating and encouraging high quality use of the ATDW.

To help maintain effective, consistent and accurate communications, we've designed a Promoting the ATDW document which is available as a tool for you; industry and destination management organisations.
Download
---
Specialty Category Guidelines & Videos
Destination management organisations and industry bodies can request access to additional categories to drive more informative and detailed promotion of non-commercial tourism offerings such as beaches and trails. Similar to commercial tourism offerings, each category has eligibility and content guidelines to help understand what information fits best, where.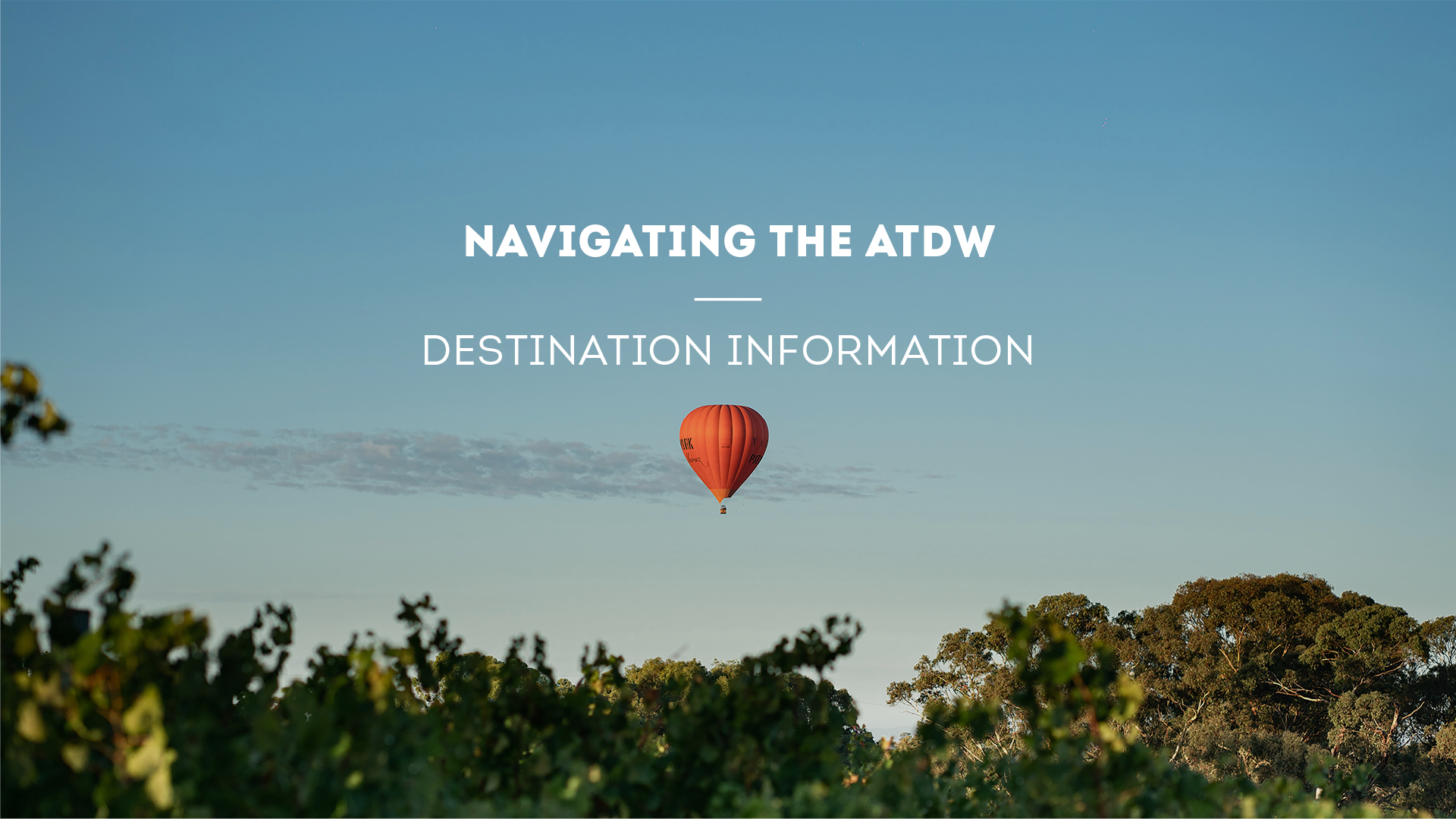 Destination Information
Help showcase the drawcard locations in your area and regions by creating high quality ATDW listing for those destinations tourists love!
Tip: Please take the time to view southaustralia.com to see if a destination listing already exists to avoid duplication. If you would like to take ownership of a destination location in your area/region, please email [email protected]
Download
---
Who and what should be listed on the Australian Tourism Data Warehouse?
When considering how best to showcase regions, destinations and businesses, it's important to understand the intersection between the marketing strategy, branding and promotion, and how this aligns to overall regional and state goals. 
This will help ensure that the content being put forward via ATDW can easily be picked up by promotional websites, giving businesses the best opportunity for the greatest impact.
The easiest way to manage and think about this, is to keep in mind the purpose of the Australian Tourism Data Warehouse, which is to promote drawcard tourism products and destinations from across regions, helping regional and state websites to help promote these locations to visitors from not only across South Australia, but interstate and internationally also. 
For example, SATC wouldn't look to promote individual retail stores, as tourism is not the core purpose or business of a retail store, nor are they offering an experience that's different and unique from other offerings from other states and territories. However, there are iconic shopping strips, which as a collective and in conjunction with their own marketing efforts, do help to drive visitation into areas, such as Rundle Mall or Jetty Road Glenelg. 
Similar to this, it's understanding how key non-commercial tourism attractions can feed into the overarching unique selling points of an area. For example, Glenelg is a popular tourist attraction and a hub for beach goers to relax with family and friends, whilst also grabbing a bite to eat and enjoying a spot of shopping. Glenelg leans into being a family friendly location, and has established drawcard features to help entice the family market into this space, such as the Glenelg Foreshore Playspace and Coastal Reserve. Carefully thought out and considered content, such as the above, helps promotional bodies such as southaustralia.com holistically promote places, such as Glenelg. 
---
If you're not already familiar with the South Australian Visitor Economy Sector Plan 2030 which was launched in 2019, we recommend viewing this to understand how SATC is working to grow the visitor economy to $12.8 billion by 2030. 
Aligned to this and after extensive workings and consultations with regions and local councils, the South Australian Regional Visitor Strategy 2025 was updated and released in March 2021, and identifies key areas of focus for regions. It also provides businesses with great insight on how to align their business growth with and leverage the unique selling points of the region within their own products. 
ADDITIONAL INFORMATION & RESOURCES
Increasing the admin access from standard to a higher level is done by the SATC. If you believe you meet the eligibility requirements for increased access to ATDW, please ensure the account is up to date (correct naming conventions, contact details and admins, we recommend viewing the Account & Admin guide on within Getting Started to ensure best practice) prior to emailing [email protected] with answers to the below questions: 
Organisation name and ATDW account details, including Account ID.
Nature of the business.
Intent for having a greater level of access.
We will advise if you qualify for greater ATDW access and provide instructions on how to use the ATDW from there.
The SATC team are regularly in regions throughout the year hosting sessions on the ATDW and digital marketing. Upcoming information sessions can be found on the ATDW calendar. 
If you would like to request an ATDW & digital marketing information session, please email [email protected] and answer the following questions.  
Organisation name and purpose of business.

Location of workshop.

Purpose of workshop andtype of businesses being targeted.

 

Requested dates of workshop. 
We will let you know if we can accommodate your request.
---