---
PR IS WHAT OTHERS SAY ABOUT YOUR BUSINESS OR BRAND
Every brand has a different and unique story to tell. How you share it with world is up to you! Public relations is a marketing tool and should be included as part of your wider marketing strategy.
Understanding your point of difference will ensure you stand out from the crowd, and grab the media and public's attention. Building trust and credibility is important for business so to help kick-start your own PR, explore the guides and tools below.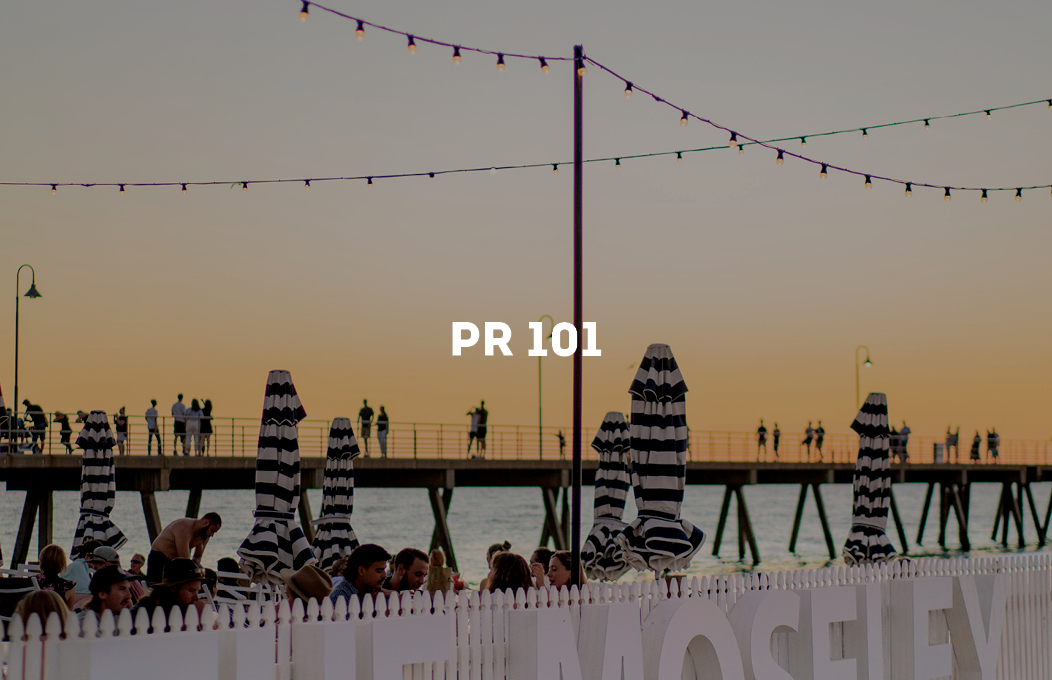 PR 101 Tips & Tricks
Public Relations is more than just press releases and guest-lists – it's about creating long-lasting relationships with media, influencers and other stakeholders to benefit your business and increase your brand's reputation.
With the media landscape evolving and the rise of social media, you're spoilt for choice when it comes to using PR tools to promote your business. In this PR 101 kit, we break down the fundamental news values of what makes a good story, along with other helpful PR tips and tricks.
Download
---
ENHANCE YOUR PR SKILL SET
You're probably already utilising PR methods without even realising! Word of mouth recommendations and online reviews are third-party endorsements that give your business credibility and builds trust with consumers, aka PR. Telling your story through PR will help build brand exposure and get more eyes on your brand. Take advantage of the media contacts list and press release template to try your hand at DIY PR writing and pitching.
MEDIA RELEASE TEMPLATE
Media releases are the bread and butter of PR. A good media release should be short and sweet, providing all the details a journalist needs to write about your business, as well as imagery and contacts for further information.
Don't forget to include the 5 W's, and finish with a strong call to action!
Start writing your media release with this useful template.